Your DUI First Court Appearance California: All You Need to Know
10
Minutes or less Avg. Response Time


What Is a DUI First Court Appearance?
After a California DUI arrest by a police officer, you'll likely be charged to court, and your fate will be left for a judge to determine.
 A DUI first court appearance signals the beginning of your criminal trial. Several legal processes occur at this hearing, including your arraignment. The judge reads the charges against you, and you're required to plead guilty or not guilty.
The first court appearance often sets the tone for the entire trial and may determine the outcome of the case. So, it is important that you understand how it works to avoid any mistakes that could lead to your conviction.
The details discussed here can help clarify the California DUI court process and how to navigate your first court appearance. Read on to learn more about the process and how an experienced California DUI attorney might help you.
What to Expect at Your First DUI Court Appearance in California
DUI offenses under California law may be classified as misdemeanors or felonies depending on the circumstances of the case and whether or not the accused is a repeat offender.
For instance, a first-time DUI in California or a 2nd DUI is usually charged as a misdemeanor. A 4th DUI, on the other hand, is usually charged as a felony, and if convicted, the usual penalties for felony offenses would follow.
In most cases, you'll get to find out the category of the DUI offense you're being charged with at the first hearing. As such, it is important that you have a lawyer on standby to represent you on that date. This way, your lawyer can respond to any issues that might come up at the hearing on the spot.
Generally, your first DUI hearing would involve the following processes: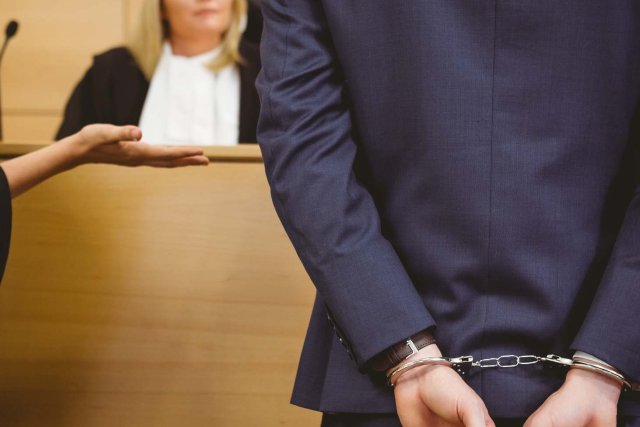 Arraignment
The first thing that happens at your first DUI court appearance is your arraignment. The arraignment process involves several procedures that are summarized as follows:
When your case is called, you'll need to step up to the designated podium.
The judge will verify your details, including your name, address, and contacts, and compare them with the information on the file.
You'll be informed of your right to be represented by an attorney during the trial. If you do not have one or cannot afford one, the court may appoint a public defender to represent you or give you time to get one.
The judge will also read the charges against you, and you'll need to state whether you're guilty or innocent. If you plead guilty, the court may issue your sentence immediately. If you enter a not-guilty plea and decide to fight the DUI charges, your attorney (if you have one) can request discovery documents from the prosecutor to help prepare your defense. Discovery documents include your arrest report, breath or blood test results, and any other evidence against you.
Bail
Bail is ordinarily an issue to be determined at your first court appearance. However, for most misdemeanor DUI cases, the issue does not arise since the defendant is not in jail. But if there are more charges related to your DUI, like assault or possession of controlled substances, or if you've been charged with a felony DUI, then the judge may decide whether or not to grant you bail at your first appearance.
Plea Bargaining
If the prosecutor offered you a plea deal after your arrest, your attorney might advise you to plead guilty to a reduced charge during your arraignment.
A plea bargain may also mean that some of the charges against you are dropped if there are multiple charges against you.
But a plea deal is not appropriate in all cases, so do not be in a hurry to accept one without speaking with your attorney. Your attorney can help you determine if the deal is right for you and help you negotiate better terms if necessary.
Scheduling a Future Court Date
After all the preliminary issues have been dealt with, the court may adjourn the hearing to a later date or schedule a pre-trial conference. Before the next date, you might be required to enroll in a DUI school. It is important that you comply with such directives as soon as possible to avoid any issues that could complicate your case.
How to Prepare for Your First DUI Court Hearing
As your first court date approaches, it is normal to be nervous since the outcome of the proceedings could affect your future. Here are a few tips to help you get ready for your big day:
Try to locate the court where the case will be held before the hearing date. If the address is unfamiliar to you, try a test visit before the date to ensure you can get there without hassle when you need to.
Criminal courts generally open during regular working hours from 8:00 AM to 4:00 PM. Try to get there early to ensure that you're present when your case is called. If you're not there at the required time, the judge could issue a warrant for your arrest, which could further complicate your case.
Remember to dress appropriately on that day. A semi-formal or smart casual outfit should be fine.
Consider consulting an experienced DUI attorney in California to help with your defense. Criminal defense attorneys are known to be able to think on their feet and can quickly respond to any issues that could arise at the hearing.
Penalties for DUI Convictions
If you're found guilty at the end of the trial after both sides have given their evidence, you could face several penalties, including jail time, payment of fines, and mandatory attendance of a DUI school.
The Department of Motor Vehicles may also issue separate penalties, such as an administrative suspension of your driver's license and the installment of an ignition interlock device on all your vehicles.
How to Get Out of a California DUI
In addition to the above penalties, a DUI conviction appears on your criminal record regardless of whether it is a first-time DUI or a subsequent conviction. So it is important that you do all you can to defend yourself and avoid a conviction where possible. 
Your attorney can examine your case and identify any evidence that could exonerate you or at least cast doubt on the prosecution's evidence against you.
In deserving circumstances, your attorney can also help you negotiate an acceptable plea bargain and help get your charges dropped or your sentence reduced.
While there's no guarantee of success no matter the direction you choose, hiring an experienced attorney arguably offers you the surest way out of your DUI charge. Consider reaching out to one before your first court appearance to ensure that your case starts on the right foot.
Contact California DUI Attorneys at the Law Office of Rebecca Feigelson
At Rebecca Feigelson Law, we can help you if you have been accused of DUI or other related offenses, such as reckless driving.
Our DUI lawyer in Oakland, California, can work with you from your DUI arrest until your case is concluded, and we'll strive to protect your rights and interests each step of the way.
Contact us immediately to schedule an appointment. Let us help you fight your criminal charges.